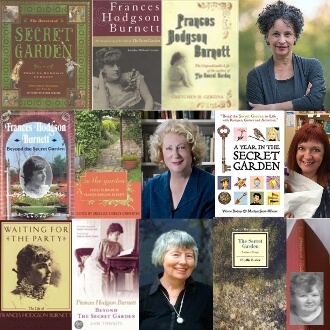 An Ode, Three Cheers, and a Huge Hurrah to Her Biographers!
August 1, 2016
One night years ago, before FHB and Me was even a twinkle in my eye, I was reading through one of the several biographies written on Frances when it dawned on me how lucky I am. Who else has had this many wonderful hands, around the globe, dedicating their time to study, dig, scratch, connect, and write about their family member?
And when I say study, dig, scratch, connect and write…that is NOT even the half of it. Biographies typically take years to write and are a true labor of love.  I wanted to ask each of them how many hours it took to write their books, but was afraid it might trigger some sort of P.T.S.B.D. symptoms and push them over the edge. You know…Post Traumatic Stress from writing a Biography Disorder?
If you have ever been sucked in by that little green leaf on Ancestry.com, you have just a small taste of the rabbit holes you can go down and get lost in for days.
Note: I am currently seeking some sort of Ancestry.com Anonymous Program for my mother because she is 100% addicted. If you know of a support group, let me know. 
Each biographer had their own processes, some researched pre-internet, conducting almost all of their interviews via snail mail, others had a university staff of interns behind them to help dig a little deeper, and some their mothers by their side.
But they all had the passion, and dedication to tell the story, her story.  And because of them, Frances continues to live, breath, and inspire others from the pages of their books, with her life lived in full bloom!
THANK YOU, THANK YOU, THANK YOU Ann, Angelica, Carol, Phyllis, Valarie and Gretchen! The patience and years it took to write these biographies could never be summed up properly in any thank you note. I am forever in your debt and hope that by sharing Frances, through FHB and Me, that together we can inspire more people through her life, her words, and of course a bit of earth.
FHB and Me Friends:  
Reward these awesome Biographers for their hard work, and CLICK HERE to BUY A COPY of their books
or
LEAVE THEM A NOTE of encouragement in the comments below!